Reward Coupons, Stickers, and Other Printables
Autism/Sensory Disorders/Anxiety
Tips To Tackle Tricky Behaviors
Questions & Answers!
Page 1
Visit Page 2, Visit Page 3, Visit Page 4,Visit Page 5,Visit Page 6, Visit Page 7, Visit Page 8,
Visit Page 9, Visit Page 10, Visit Page 11, Visit Page 12, Visit Page 13, Visit Page 14, Visit Page 15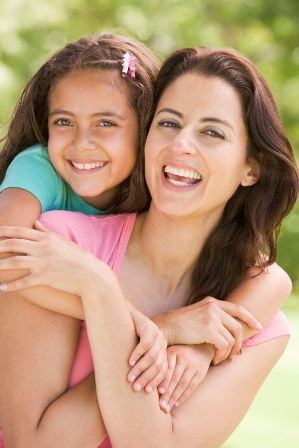 Welcome to our Questions & Answers page. Our question submission form is on our home page. We are eager to hear from you! As our readers submit questions regarding behavior charts, parenting or tackling tricky behaviors, we will have them available on our question pages for you to read. We can all learn a thing or two from each other! Just click on the question topic below to jump to that specific question! Remember that our response to you will be limited if you don't share enough information. Note: We cannot answer questions thoroughly or make up appropriate charts for you if we don't have enough information about your situation. We may email back a request for further information and if we don't receive an answer, we will either opt out of answering your question or answer it the best we can with the information provided. We will post most answered questions on our website and may post some in our monthly newsletter. We may correct grammar/spelling to make your question more readable on our website.
(Disclaimer: The information on freeprintablebehaviorcharts.com is for educational purposes only and should not be considered to be medical advice. It is not meant to replace the advice of a health care provider. All advice and information should be considered to be incomplete without a visit to your health care provider.)
Click on a topic below to view specific questions and answers!
---
---
Making A Bedtime Routine For A Teen With Autism
What steps can a parent take to have a bedtime routine for an autistic teen?
-Denise, Columbia, MO
Denise,

First off, we cannot claim to be experts on autism. We hope that you have some local support to assist you with managing your child's behavior. If not, please drop us a line and we can try to help connect you with local resources. Autism is a broad label and children experience many different degrees of autism. We can try to give you some general ideas that may help depending on your child's level of coping skills. But, we strongly suggest that you contact a local professional to get more support and suggestions.

As you know by now, children with autism often thrive on routine. So, establishing a bedtime routine is a great idea. What you incorporate into your routine will depend on your child. Now that your child is a teenager, you might want to check out our article called "Is Your Adolescent Sleeping Enough" as some of your teen's sleep patterns are changing.

Most importantly, stick to your routine. Routines are important to kids in general and even more important to kids with autism. Routines provide a sense of security and predictability. Write your routine out and provide visuals if necessary. Post your bedtime routine in a place your child can see easily. Go over your routine nightly with your child and have your child check off each part of the routine after it is completed.

Here are a few reminders to help your child settle into bedtime a bit easier. First, it can be difficult for kids with autism to settle down after an especially stimulating evening. Give yourself a longer period to unwind and settle in if the evening has been a bit more exciting than usual. Make a set time to go to bed and get up in the morning, and try to stick to it as much as possible. Limit the amount of sensory distractions that may bother your child during the night. Bedroom lighting, sheets and blankets that may sound noisy or feel scratchy, and the sound of clocks ticking are a few examples. Also, avoid sugar/caffeine late in the afternoon or evening.

As mentioned, you will have to design your routine based on your child. Here is an example of what you might do. First, decide on a time that your child will begin to wind down for the evening...9pm for example. Assume that the hour before bed is "unwind time". During this time you can check off certain "unwind activities". These activities may include taking a warm bath, listening to calm music, and reading (your child can read alone or you can read to your child...even teens like to be read to!). Pick activities that your child enjoys and will be engaged in. Also, you might include an evening triptophan snack. Triptophan occurs naturally in certain foods and converts to melatonin in the body (a hormone which tells the body when it's time to go to sleep). Some foods which contain triptophan are yogurt, bananas, eggs, warm milk, nuts and seeds. Have your child check off each "unwind activity" after it is done. After unwinding, have your child prepare for bed by doing things like brushing teeth and getting in pajamas. Then, it's off to bed. We have a bedtime routine chart as an example on our site. Click here to check it out. This will give you an idea of the type of chart you can develop for your child.

Since your child is a teen, you can probably expect the bedtime hours to vary depending on social activities. Again, this will depend on your teen's lifestyle. If your child is out late and arrives home right at bedtime, remember to still give him/her time to transition to bed. As you may know, transitions can be difficult for kids with autism and you still need to provide some time for your child to unwind before bed. In this case, you may want less "unwind activities" but still provide some down time before bed. Again, keep the routine structured, consistent, and clear. Hopefully, your child will be able to continue the routine into adulthood.

Best of luck with your teenager!
---
Behavior Chart for a Teen Who is Argumentative and Confrontive
I need a chart for measuring for teen having issues with being confrontational and
argumentative toward adult authorities in the home, school, and in the community.
-LaTasha, North Carolina
La Tasha, we've made up a chart for you. You can find it on our page with Charts Targeting Specific Behaviors. Let us know if you need us to adapt the chart in any way to work better for you. Best of luck!!
---
Need A Behavior Chart With Consequences
I need a behaviour chart that has consequences for unwanted behaviours. -Sarah, Canada

Sarah,
We are happy to make up a behavior chart for you that suits your needs. But, first we need the age of your child, the types of behaviors that you are targeting, and the type of consequences you would like to use with your child. The point of behavior charts is to reward positive behaviors. So, the focus is on rewards and not consequences. The consequence is not receiving the reward! But, if we do not hear back from you, note that many of our charts have a line at the bottom entitled "How Did I Do?". This line is meant to list rewards that your child can earn or any comments you have. You can also use this line to list consequences. Hope this helps and best of luck!
---
How to improve 12 yr old daughter's behavior and find effective ways to discipline. -Sher, Canada
Sher,
Discipline techniques change a bit when kids hit the preteen and teenage years. As children grow older, it's a parent's job to give them the freedom to make their own choices (with guidance) and practice self-discipline. Kids will test the limits during the preteen years. How a parent responds can make or break household conflict. Encouraging your daughter to take responsibility for her choices and her behavior will be important. Use the following tips when working with your daughter:

Show respect
The preteen/teen will try to push a parent's buttons by acting in disrespectful ways which may involve backtalk or disrespectful mannerisms. At this point, it's very important that you continue to stay calm and show your daughter respect...even if she is not
respecting you. You can calmly let her know that you will be happy to continue the conversation when she is willing to speak respectfully. When she realizes that she is not pushing your buttons, the disrespectful behavior may stop. In addition, earn your
daughter's respect on a daily basis by giving her some control of decisions, being a good listener, and role modeling respectful behavior.

Don't get into yelling matches
Just that! Yelling matches are not productive. In addition, you will demonstrate negative, disrespectful behavior to your daughter. Stay calm and revisit the issue when you are able to communicate in a calm manner.

Keep the lines of communication open
Be available and willing to talk with your daughter. Let her know that you are there when she is ready to talk. Make observations about her behavior and encourage her to talk with a close, responsible adult if she doesn't feel like talking to you (for instance, "You look like you have something on your mind...do you want to talk about it?"). Even if your daughter doesn't open up to you, let her know that you are there to listen!

Set up clear guidelines and behavior expectations as well as clear consequences (withhold privileges, computer or screen time docked, cell phone taken away, grounding) Your daughter needs to understand your expectations. This is where a behavior chart can come in handy. For example, if your daughter consistently backtalks, then you can set up a behavior chart that targets disrespectful talk and reward her when she makes an effort to stop. In addition, if she doesn't stop, you can set up some clear consequences. Instead of telling your daughter in generic terms that she is "behaving badly and needs to improve", lay out each behavior specifically that you would like her to work on. Finally, make your limits clear. Certain behaviors are nonnegotiable and let your daughter know that. You may not like her to be at the mall unsupervised or out alone with a boy. Be clear and consistent with your limits, too, so there are no misunderstandings. Check out some of our articles on specific behavior issues such as backtalk and lying. Also, we have a great article entitled How Kids Control You With Behavior. In addition you may want to review our article on How To Use Behavior charts. Charts can also be effective for motivating her to do chores. Set up a chore chart and tell her exactly what is expected. Arrange some rewards such as extra screen time, a sleepover with a friend, shopping with mom, etc.

Praise your child when she is behaving well
Don't forget to let your daughter know when she is doing a great job! Kids respond wonderfully to praise, as we all do. And, parents have a habit of getting so caught up in negative behaviors that they forget the basic concept of praise. Kids will often
try to repeat positive behaviors when they are rewarded with praise. Check out our page on 75 Ways To Say Good Job.

Use teachable moments as much as you can Use teachable moments with your daughter. When watching a movie or t.v. show, open up discussion about an issue that you see in the media or use an example from your own preteen years to share with your daughter. Remember, you're getting your daughter ready for independence...help her learn to make good choices by using real life examples!

Avoid negative criticism
Don't criticize. Preteens and teens are especially sensitive and are developing their self concept. They tend to be critical of themselves as it is, and they do not need a parent throwing critical remarks at them. Be accepting, loving, and supportive of your daughter.

Give her choices and opportunities to take responsibility for her actions Give your daughter some control and choice. Again, she is working toward independence and needs the chance to make some of her own decisions. For instance, with chores you can give your daughter the choice of when to do her chores. You might say, "Get the garbage out before bed". And, don't remind her...let her make the choice when she will take the garbage out. If she doesn't get to it, then she won't be rewarded...plain and simple. Or, give her the freedom to go to the mall with friends on the condition that she checks in with your via phone every hour. Let her know that if she doesn't check in, then she won't be able to have the freedom to go with her friends next time.

Preteen and teen years can be tough. Best of luck with your 12 year old!
---
How can I get my 3 year old to sleep in her own bed?? She throws a fit every night. -Jason, USA

Jason,

You are not alone! Other parents have asked about getting children to sleep in their own beds. Our response may be a bit repetitive as we just had a similar question. But, to reiterate, you can use a behavior chart to help motivate your daughter to sleep in her own bed. We currently have a behavior chart on our site called "I Slept In My Own Bed". You can check it out here. Let your daughter put a sticker on the chart the morning after she sleeps in her own bed. You may want to have a little treat bag handy that she can pick from the day after she spends a night in her bed. Fill the bag with stickers, crayons, and dollar store items. That way, she will receive an immediate reward for her behavior! You can also get her a special "sleeping buddy". Let her pick out a new stuffed animal or soft doll to bring to bed for a bit of added security. But, let her know that she can only sleep with her buddy in her own bed. The buddy cannot be taken into your bed. Don't get pulled into her fits. Stay calm and consistent. It's easier said than done, but if you stay calm, it will help her to calm down sooner. And, you may also want to look at our articles on sleep. Our article entitled "But Mom I'm Not Tired" may give you some hints about bedtime rituals that may help her calm down before bedtime.

As always, don't forget to praise her when she does a great job. Just remain calm, use your chart consistently, and give positive feedback when your daughter does a good job. If you need some pointers about using behavior charts, read our article entitled, "Using Behavior Charts".

Good luck!!
---
Potty Training Regression and Sleeping In Own Bed
My stepdaughter has been potty training well, but all of the sudden she has started to have "on purposes" lately. It's not an accident because she is aware of what she is doing. Also, she has started wetting the bed at night again and refuses to sleep in her own bed. I would appreciate any advice and help offered. - Laura, FL
Laura,

Don't forget that potty training is not a linear process. In other words, you are going to have bumps along the way. Some kids start the potty training process and complete it without looking back. But for some kids, potty training can be more like one step forward and two steps back!

There are many reasons why kids regress with potty training. Some children are too young socially and physically to complete the potty training process and need more time. Tied in with emotional immaturity, a child may become scared at the idea of becoming a "big girl". Kids may feel more secure with old, familiar behaviors such as using diapers or pullups, sleeping in a crib or with parents, or whining and crying more frequently.

Also, a child may regress in potty training due to anxiety over a change in her life such as divorce, birth of a new sibling, a move, a relative or friend's death, or start of preschool. A child of potty training age may not have the skills or emotional maturity to express herself verbally. As a result, she will act out her emotions. The result may look like potty accidents or difficulty sleeping in her own bed. Could your daughter be disturbed by some type of change in her life? You may want to take a look at how things are going for her. If a change has occurred, make an effort to give her lots of love, support, and reassurance that all is well.

Potty/behavior charts can be a very helpful incentive. Whenever your daughter uses the potty, let her put a sticker on her chart or let her color in a space. Pick out special stickers or markers with your daughter. Use our printable stickers or make it a fun activity to go to the store and pick out your chart supplies. In addition, we have some printable potty training coupons that you can hand out every time she uses the potty successfully. Young kids need immediate rewards. Check out our article on Using Our Potty Training Charts for more hints.

In addition, you can use a behavior chart to help motivate your daughter to sleep in her own bed. We have added a behavior chart on our site called "I Slept In My Own Bed". You can check it out here. Let your daughter put a sticker on the chart the morning after she sleeps in her own bed. You also may want to set up a little treat bag she can pick from the day after she spends a night in her bed. Fill the bag with stickers, crayons, and dollar store items. That way, she will receive an immediate reward for her behavior! You can also try to get her a special "sleeping buddy". Let her pick out a stuffed animal or soft doll to bring to bed for a bit of added security. But, let her know that she can only sleep with her buddy in her own bed. The buddy cannot be taken into your bed.
As always, don't forget to praise her when she does a great job. And, don't get into power struggles regarding the potty training. Kids will often backslide with potty training when parents are fighting with them over the potty. It becomes a control issue and a negative experience for the child. Just remain calm, use your chart consistently, and give positive feedback when your daughter does a good job.

Best of luck with the potty training process!
---
Discipline Techniques For A Seven Year Old With ADD
I need help finding appropriate discipline techniques for my 7 year old ADD son. - Dee, GA

Dee, without more information, we can only give you general ideas of how to work with your son. Has your son been formally diagnosed with ADD and is he taking any medication? ADD can certainly make it difficult for a child to follow through with positive behavior. You can look at some of our other questions and answers. We addressed carelessness and 7 year olds, and further down on this page we have addressed a question about managing the behavior of a child with ADHD.

As we've said in the past, kids with ADD/ADHD need additional structure and often respond positively to behavior charts. Because of your son's age and short attention span, you may want to work on one behavior at a time so you don't overwhelm him. Check out some of our single behavior charts to target one behavior. For example, if your son has been backtalking as well as leaving his toys out, you should first take 1-2 weeks and just work on backtalking. Then take the next couple weeks and target leaving toys out. Check out our page on using behavior charts correctly and check out our example charts. Considering his ADD, you may want to have a daily reward set up...for example, he could pick out something from a treat box. Immediate, daily rewards work better with kids with ADD/ADHD.

Avoid power struggles with your son. The key to parenting is to stay calm and set up clear consequences for negative behaviors. Don't argue about the behavior, just dole out the consequence. In addition to the behavior chart, make a list of clear, reasonable consequences for your son's negative behaviors. Involve him in the process. What does he think would be negative consequences for some of his difficult behaviors? Kids are often harder on themselves so make sure that you adjust the consequences to be reasonable and fair.

In addition, don't forget to give him positive feedback when you notice any behaviors you want to encourage. Kids respond amazingly well to positive feedback. Check out our list of "75 Ways To Say Good Job" for some ideas of positive statements.

Also, check out our articles on parenting ADD/ADHD kids. We have Tips For Parenting ADHD And Spirited Kids, and ADHD And Children: Unlocking The Secrets To Good Behavior.
Best of luck with your son!!
---
What To Do With A Careless Child
My son is 7 years old. He is too careless. Can you help me with some hints? -Jackie, Riyadh
Jackie, how you work with your son will depend on what you mean by careless. Is he careless when doing chores? Does he lose things? Does he have difficulty taking care of his things? Does your child have any type of diagnosis such as ADHD? This can also be a factor in careless behavior.

In general, all kids can be careless to some degree. Kids with attention problems may not stay focused on an activity long enough to complete it thoroughly and carefully. Kids who are very bright often have too much they're thinking about and can demonstrate careless behavior. A behavior chart can be helpful. You may want to target one careless behavior at a time so you don't overwhelm your son. For example, if your son leaves his toys out, forgetting to put them away, you might set up a chart for this one behavior. Check out our single behavior charts and work on one behavior per week. Or take another week if you need some additional time on the behavior.

If carelessness while doing chores is an issue, make sure to explain exactly how to do the chore. Kids aren't mind readers, and a parent's idea of cleaning the table may differ from a child's. Again, you can use a chore chart to keep track of chores successfully completed. Only mark off the chore if your son completes it according to your guidelines.

As always, don't forget praise. Make sure that you praise your son every time you notice that he is not being careless. If you're at a loss for positive phrases, check out our page called 75 Ways To Say Good Job. Sometimes, praise is all that is
needed. If a child really enjoys the praise, he will do what it takes to gain more!

Best of luck with you son!
---
Helping your child with ADHD to complete assignments
My son is having problems completing and finishing assignments. He does have ADHD. What can I do?
-Tracy, Michigan
Tracy, there is no easy answer as different techniques work for different kids. Is your child on medication for ADHD? If so, you should be working closely with your child's physician to make sure his medication levels are appropriate and stable. Next, are you working with school personnel? You need to work closely with teachers and school counselors so you can all have a consistent approach with your son. Set up a system of school/home communication. For instance, a weekly call home from the teacher at the same time/day each week. Or, have a daily written communication form. Any behavior plans or reward systems should be implemented at school as well as home. Compare notes with school personnel as to how your child behaves at school versus at home. If he is having more difficulty completing assignments at home, he may have too many distractions. You may want to check out our article on Homework Tips for Kids and Teens.

Keep his work environment calm and free of distractions and noise. Set up a homework time that will be the same each day. You might want to set up a reward system for completing weekly or even daily assignments.

And here are some tips for helping him stay organized:
*Use a "homework folder" for your child to put all completed assignments to transfer back to his teacher.
*Check your child's list of assignments first thing when he gets home from school and check off each assignment as it's completed. We have just added homework checklists to our site. You can find them here!
*Color code books, binders, folders so your child can easily identify what to bring home for assignments. For example, math will all have blue stickers, social studies will all have red stickers, etc.
*Again, communicate with your child's teacher to find out his daily assignments. You can do this in writing, email, or via a school website. Sign off on a daily sheet that shows you have checked your child's assignments and they are complete.

*Get your child an agenda to record all his assignments. Many schools provide these automatically as part of the school based supplies. If your child doesn't have one, you can easily find one at a local office supply store such as Staples. Or, you can use our homework checklist if that helps.

Best of luck with your helping your son to stay on task! We also have some great articles with tips for parenting kids with ADHD: Tips For Parenting ADHD and Spirited Kids and ADHD And Children:Unlocking The Secrets To Good Behavior
---
Managing the behavior of a child who has ADHD
My son is a really bright kid. Loves being helpful and has gotten better at school
since last year. Our problems remain during unstructured times, meeting new kids and our babysitter. He has threatened our babysitter by lifting up his fist or a toy of
some sort. If he sees kids playing with a ball and wants to join in, he tries to
steal the ball or growls at them. One boy got so mad one time, he tried to drown my
son in the pool. He was diagnosed with ADHD, but has been off medication for over ayear. I love my son, he is still my baby boy and I may not be strict enough with
him. But, I am at a loss with his behavior. He cannot be kicked out of another camp.
Please help!!!
-Suzanne, Ohio

Suzanne,

Without a couple pieces of information, your situation is a bit tough to address. First, how old is your son? Next, what was the reason he went off his medication? If the medication was helping your son with his impulsive behavior, it may be wise to meet with a mental health professional to discuss medication options. A trained mental health professional who can also prescribe medication is the best option as she can provide support and counseling as well. That would be the first recommendation.
Glad to hear that things are going better at school. As you've pointed out, your son does better in a structured environment and school provides that structure. You definitely want a babysitter who can manage your child's behavior effectively. Make sure that your son and the babysitter have many structured activities planned. You may have to make up a small schedule to structure every minute of their time. For instance, 3-4pm go to the park and ride bikes, 4-5pm come home and play a board game, 5-6pm eat dinner and clean the dishes, 6-8pm watch a movie, 8-8:30pm get ready for bed and go to bed. If you have the time structured, then you can make an incentive chart for your son that matches the activities he will do with the babysitter. Your babysitter can give him a sticker on the chart when he leaves the park nicely, plays the game appropriately, eats dinner and helps clean up, gets ready for bed and goes to bed on time. It's a bit of work for you, but structure sounds effective for him. And he will know that if he puts his fist up at the babysitter, he won't get a sticker for that activity. For instance, if she asks him to get his pajamas on, and he puts his fist up, he doesn't get a sticker for going to bed nicely. Have a fun reward set up if he gets most of his stickers. Rewards that work well are activities with a special person like going out for pizza, going out for ice cream, going to the park or a movie, etc.

In addition, you may have to have a chart set up for him at camp. Unfortunately, individuals who love kids but don't always have good child management skills staff many summer camps. And, there is often some unstructured free time during longer camps. This is the time your boy may struggle with his behavior. First, try to arrange for him to participate in camps that are as structured as possible. Meet with camp directors and staff to make sure you know the management style and consequences set up for kids. Make sure that the time is very structured for your boy. And, you can have a chart set up for him that allows him to earn a reward on a daily basis if he follows the camp rules and behaves appropriately.

Finally, as a parent, you are going to have to put some extra time and effort into research and planning before leaving your child with a babysitter or in a camp. Your extra efforts will indeed pay off when you see his behavior improve. But, most importantly, you should find support in the form of a child and family counselor. It's not easy managing a child with special needs and a counselor can provide parenting support, tips, and even help you make up those charts in addition to assessing your child for medication. Also, you may want to check out our article entitled, Tips For Parenting ADHD and Spirited Kids.

Best of luck!
Search the web for more parenting information!