*If you have kids over the age of 11, you might want to read our article on Teen Parenting or if your child is almost a teen, check out Getting Along With Your Preteen
*For more charts with cartoon characters older kids might like, check out our Cartoon Character Charts!
*Click on the image of the chart that you like! You can use the "comments" space to list rewards earned or comment on how the week went. If you're going to use a point system, check out our article on Using Behavior Charts and see our Example Charts to get a few tips on point systems! Also check out our printable stickers which are compatible with our charts!
(You can type directly into this chart)
Preteen/Teen Specific Behaviors
No Arguing/Confrontation - This chart works well with older kids who are argumentative. You can set up a reward system based on the number of points earned for the week. See our page of Example Charts for further explanations on point systems as well as our article on Using Behavior Charts.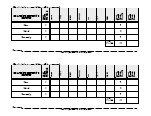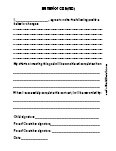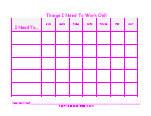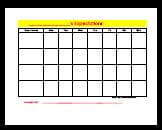 Numbers Red (see explanation for Numbers Plain chart)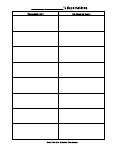 Point System (see our example of using a chart point system)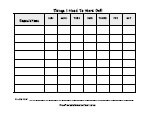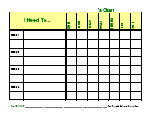 Numbers Plain (a scale of 1-5 is used to quickly evaluate the behavior on this chart with 1 being the lowest and 5 being the highest - you can work out a reward based on the score at the end of the week if necessary)

Numbers Green (see explanation for Numbers Plain chart)