Petcare Resources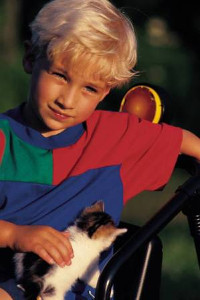 Cats
Follow these links for some great cat care articles from the Humane Society of the United States :
Caring for Your Cat: The Top Ten Essentials
From Food To Grooming-A Guide To Keeping Your Cat Healthy
Another great site for loads of information is Cats International which is a nonprofit, educational organization dedicated to helping people better understand cats!
Dogs
The Humane Society of the United States has some great information on dogs. Check out these links!
Myths and Facts About Spaying and Neutering
Hamsters
How To Care For Hamsters is another good article by the Humane Society.
Hamster Hideout is a very informative hamster site.
Goldfish
Tips For Giving Your Pet Goldfish A Long and Healthy Life
Cleaning and Maintaining a Fish Tank
Leopard Gecko
Leopard Gecko care sheet from LeopardGecko.Com
Melissa Kaplan's Leopard Gecko Care Page
Corn Snake
Melissa Kaplan's Caring For Corn Snakes
Guinea Pig
How To Care For Guinea Pigs by the Humane Society
CavySpirit.Com for all sorts of Guinea Pig information
Ferret
How To Care For Ferrets by the Humane Society
Fire Bellied Toad
Fire Bellied Toad Care Sheet by Amphibian.Com
Melissa Kaplan's Chinese Fire Bellied Toad Sheet
Oriental Fire Bellied Toads on About.Com
Rabbit
How To Care For Rabbits by the Humane Society
Rabbit Care Guide on About.Com